We've produced our first mugs today, some just for ourselves with our logo, and our first customer order – an anniversary mug.
Sublimation went well, and we're very pleased with the results! there were a couple of rejects, but that's to be expected for the first time that a printer, ink, paper, mug and press have been paired together.
First the image is printed in reverse on our Epson WF-C5210 printer, then it's cut to size, wrapped around the mug, pressed at a high temperature, then the results are exposed!
Laura managed to get some "action" shots of Stu making mugs 😉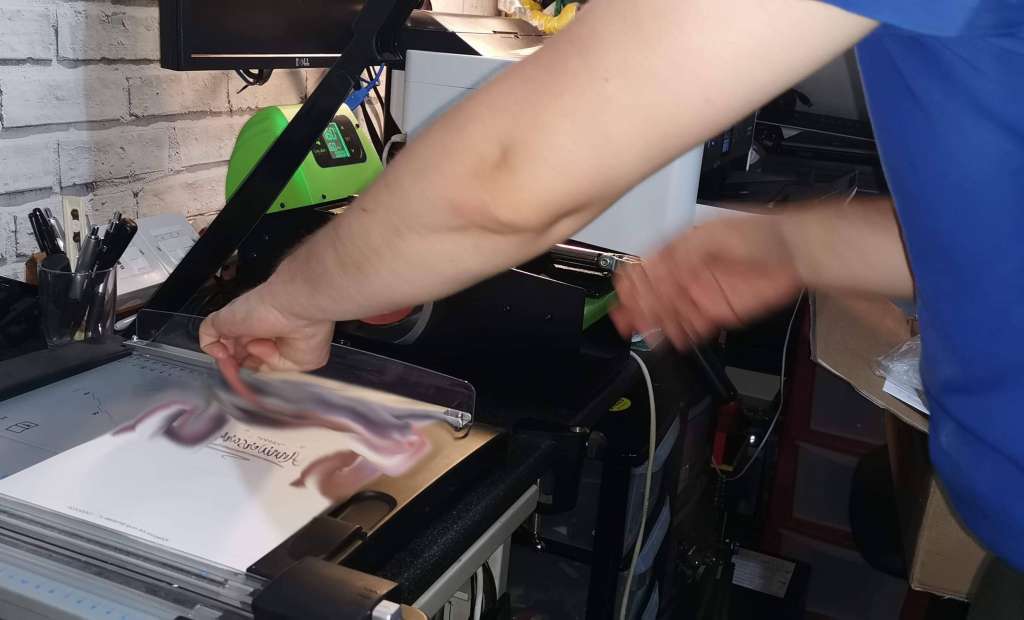 Our eBay shop will be going live soon with 10oz regular mugs, and also 6oz children's mugs.