We've now got our Epson WorkForce WF-7210DTW and its CISS (Continuous Ink Supply System) installed and the calibration prints done.
As we're using Fotospeed papers, were able to take advantage of their ICC profile service. We're hoping to get our custom ICC profiles back later this week!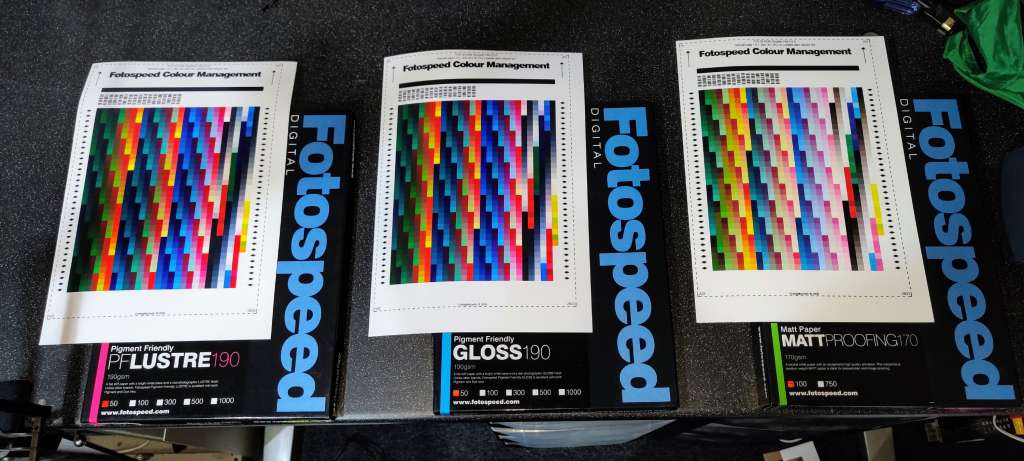 As you'll see from the above pic, different papers show colours differently, the matt paper on the right shows colours totally different to the lustre and gloss papers – that's why it's important to calibrate your printer and use ICC profiles when possible.
We'll post an update with the results when we get our custom profiles back 😀